Drainage Service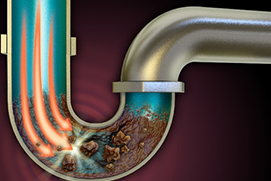 Blocked drains are one of the most common and frustrating issues around, and a problem that needs to be fixed right away so that your household can operate smoothly.
Blockages can occur in any pipe and can be caused by foreign objects, build up of dirt and grime, leaves, tree roots and even faulty sewer lines.
Whether it's a blocked pipe, blocked toilet or an unfortunate backed up sewerage pipe on your lawn; we have the right equipment and love to help!
Our 24 hour, 7 day emergency service ensures that your drains will be kept flowing and blockage free.
Call Luv2plumb now on 1300 259 053.