Keeping it hot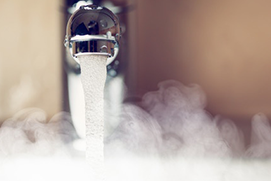 Hot water is the lifeblood of your home and an absolute necessity to keep your household happy.
With experts in gas fitting and hot water servicing, Luv2plumb is a hot water specialist and can repair, replace or install your new hot water unit.
No one likes to wake up to a cold shower in the morning, so if your hot water stops working, or you notice leaking at your hot water unit, give us a call 7 days/week on 1300 259 053 and we will rush out to fix the problem.
Hot Water System Supplier
If your hot water system is beyond repair or you are just looking to upgrade, we can supply and install new hot water systems.