Customer Satisfaction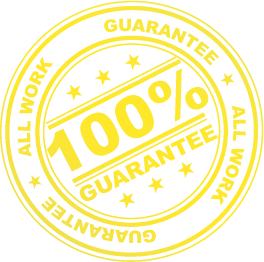 You can book with confidence knowing that our work is backed with a guarantee!
We always do our best to be respectful, friendly and helpful and guide our customers through clear communication about every task we undertake.
Quick Response
Our dedicated booking office is manned 7 days a week, 365 days a year. Your call will be answered or returned promptly.
Reliable & Honest
Our licensed and fully insured plumbers are multi-skilled and experienced. A full skill set allows our plumbers to handle general repairs and work in remodelling and new construction projects.
A fixed & flat price quote policy ensures detailed and itemised quotations so you know exactly what you are getting, without nasty surprises.
Safe & Clean
Health and safety of our customers is our top priority, ensuring protection from leaks, fumes and hazards. The workplace is kept neat, free of hazards and we clean up carefully after every job.
100% Real guarantee
While problems are rare, we are willing to do whatever it takes when one arises and will make another visit at no charge or fix it free. We back up our warranties with no argument.
Efficient & Accurate
We only provide quotes after assessing your property to make sure you are quoted correctly. We explain the task carefully and keep you aware of problems that we may uncover in the scope of the job.
Excellence in Customer Service
Although plumbing problems can be an unexpected expense or extremely inconvenient, Luv2plumb will provide you with value for your money and make the repair process as painless as possible.