Prevent water damage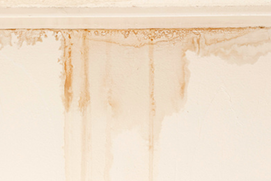 When you have a leaking roof, you need to act fast to prevent damage to the walls, ceiling and structure of your home.
Leaks are an urgent issue that can be caused by broken tiles, structural damage, clogged guttering, storm water issues and severe weather.
Luckily the team at Luv2plumb, love to make your problems go away! If you have noticed water damage in your ceiling or walls be sure to contact us immediately to fix the problem.
With our 7 days/week service we can also perform emergency repairs during and after severe storms. Give us a call on 1300 259 053 and we will be there quickly to solve your problem.
All Roof Types
We work on metal and tile roofs for residential and commercial properties (even your garden shed or garage) and can provide a free quote to repair your roof. Our workmanship is high quality and we clean up after ourselves before we leave your property.
Preventative maintenance
Luv2plumb can perform an inspection on your stormwater, gutter and roof to perform preventative maintenance, and advise of third party services to help keep your home protected from the weather.