The cost of leaking toilets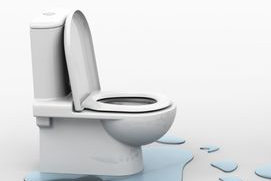 It is important to have your leaking toilet fixed quickly as the water can damage your carpet, floor and result in mould in your bathroom.
Toilet repairs are fast and relatively inexpensive when carried out by the expert plumbers at Luv2plumb. We will come and do repairs at any time of the day - so if your toilet starts leaking in the middle of the night just give us a call on 1300 259 053.
It doesn't matter if your toilet is leaking directly into the pan or whether something is wrong with the inlet or outlet valve, because the top quality results are going to be the same every single time.
Preventative maintenance
If it has been a while since your toilet has received a plumbing service, it is also a good idea to have a plumber visit to do an inspection and replace any seals.